A time to celebrate.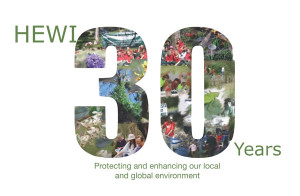 It was in 1989 that I attended a public meeting organised by the Victorian Heritage Trust. It was held in the Supper Room of the Healesville Memorial Hall (now the Nan Francis Room at the Memo).
This meeting was attended by I think about 80 local residents all concerned about the changing nature of Healesville with new building developments and the disappearance of iconic buildings that gave Healesville its country character and marked its historical growth. Along with this came an equal concern by those attending for the natural environment and its conservation.
It was a watershed meeting in that it gave rise to the formation of Healesville Heritage Watch, a community group that for the first time in Healesville began to give voice, advocate and lobby for the built and natural environment in and about Healesville with local, State and Federal governments and their agencies.
For me this was an exciting meeting, being a new resident to Healesville and with a passion for the environment, I was able to connect with other like-minded people for the first time. It was liberating and exhilarating to find my community and this was the catalyst that led to many new and endearing friendships that cemented in my heart and mind as "Healesville as home".
Healesville Heritage Watch drew together a diverse group of local people with a shared passion for conservation led by its first chairman Robert Martin. Robert was a dedicated chairman with a keen committee who steered Healesville Heritage Watch in adopting its constitution and providing the basis for Healesville Heritage Watch to grow and evolve over the next 30 years into its current form of Healesville Environment Watch Inc. The name change came about from a growing consensus that the overall natural "environment" was the primary focus for the group with "heritage" values encompassed within this.
There have been many people who have played their role in the evolution and growth of HEWI. Too many to name here but all to be thanked. In 1989 terms like climate change, biodiversity and sustainability were not popular or well understood concepts, and certainly not terms used in everyday conversations, politics, the media, in our workplaces nor our communities.
Everyone who has been part of the HEWI story have contributed to where we now stand as a local community group within a global community acting to create a better world, a natural world, our one and only world, where we can live, play and marvel in living bio systems that we strive to protect and enhance for future generations.
Let's celebrate 30 years of HEWI in 2019
Lou Sbalchiero
HEWI Founding Member